Page 1
Japanese Meisen Kimono 1910 - 1955
"Modernism from figurative to abstraction"
In the Meisen designs, patterns and themes broke free of traditional constraint.
In the first half of the 19th. century, these kimono were very much representative of the developing social liberation of the Japanese woman. A generation of young female consumers were dictating the market and the changes.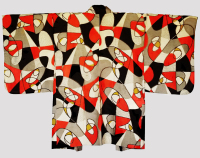 Meisen silk Haori 46
Meisen silk Haori 34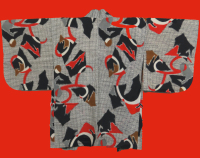 Meisen silk Haori 71
Meisen silk Haori 67
Meisen silk Haori 52 Art Deco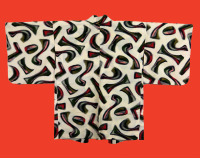 Meisen silk Haori 52 Art Deco